EASY POTIONS!!
Are you tired of hovering over Potions to see what they do? You find it difficulty to remember Potion colours? Then this pack is exactly what you need. This packs help you to find any Potions you need by adding Potion effect icons to them. It is just a simple 32x( 16x Minecraft version ) and 64x ( 32x Faithful version ) which can provide you some help.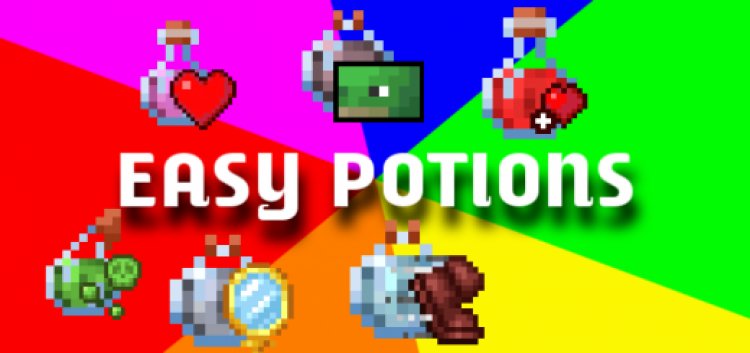 Easy Potions by LodeStar
This pack contains every Potion that is available in you creative inventory. You can see these icon while in any container, inventory or even when they are placed in item frames.
Thes are some preview pictures
16x
32x