Newb-SL Shader
Newb-SL Shader is a custom made by KaruJoss of VeteranDev's NewbShader
This Shader tries to give a nice and aesthetic touch to Minecraft Bedrock Edition with different features that make it look beautiful.
All credits to VeteranDev
Newb-SL Shader (Newb Shader modification): By Karu Z
Youtube: https://youtube.com/c/KaruZ
Only for Android and iOS MCPE (uses OpenGL ES)
MCBE Win10 / Xbox Edition is not supported (uses Renderdragon engine)
This shader may be buggy! Beware
VeteranDev's permission to post this job:
Features and changes:
Lighting: Features customizable natural soft lighting with lots of subtle details. torchlight and lanterns give a warm tone
Clouds: Clouds are soft and adapt to rain.
Sky: A bright, natural-looking sky that gives the shader an aesthetic feel.
Water: A calm, relaxing water that is really light but looks beautiful. Their colors are adapted to the biomes.
Submarine: Has a more bluish foggy view, with mild caustics, Underwater light changes color!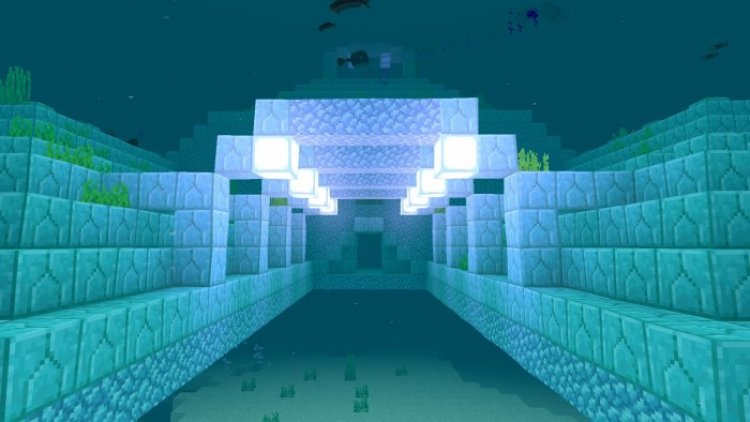 Foliage Wave: A subtle natural wave animation applied to grass, leaves, vines, and crops. You can also enable more plants like flowers from settings
Lantern Swing: Probably something you don't find in most shaders, a rigid swinging lantern.
Depth: A soft fog layer that blends in on the horizon, with an additional fog layer that adds depth to your world. You can also modify the fog as you like.
Rainy weather: something that many users like about this shader, a very natural rainy weather. The clouds become thicker, the foliage and lantern begin to shake stronger, the ground begins to get wet, and a cold wind blows over you.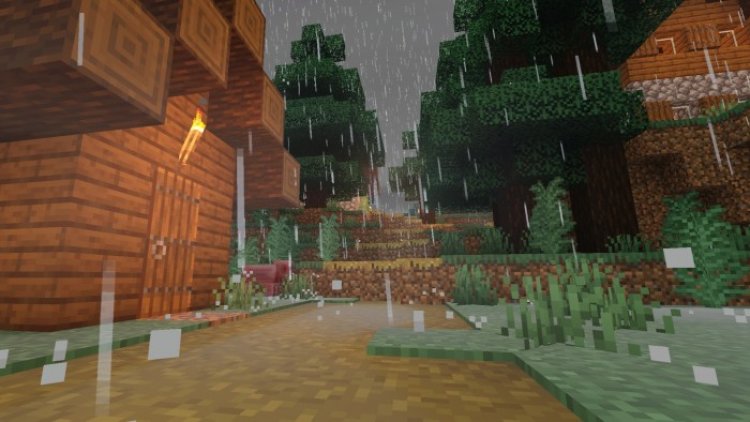 Entities: Entities have a soft environment around them and have an outline that gives them a sense of depth, it also has other small details such as the wet reflection.
Color Correction: Uses a very common tone mapping method, but still gives Newb Shader a distinct color tone.
Sun / Moon: A 3D-looking vanilla moon? It's not something you'd expect in most shaders, but you get it here. With a soft shading, it has all the moon phases. The sun also looks incredibly soft but retains the vanilla vibe.
Nether Heat: Wave effect was added to the Nether to simulate the high temperatures of the lower lands and give it a better atmosphere
End: it has an animated spiral in the Endsky giving a more chaotic and spectacular touch to the End, also the luminous objects project a soft and purple light that is more in accordance with this dimension, giving it a cute and different touch to the End
Downloads